THE WAY I REACT TO YOU IS UNSETTLING
Description:
Diptych
(1 & 2) / Banner
Body Of Work:
CONFESSIONAL

Exhibited:
▷ UNTITLED Space // Defining Form
/ New York City /
July 11th - August 1st, 2018
They had texted me "The way I react to you is unsettling", and indeed it was…


Using disturbing details from my personal life, I pair objects with text, blurring the boundary between art and life. After suffering trauma from a relationship, I drafted with my therapist a letter of what had happened to me, and then I chose a paragraph, which I machine embroidered letter by letter on a white piece of fabric; speaking about emotional abuse tactics of power and control. I paired the letter with a box full of unwanted objects gifted or left behind by the ex. In question, who had previously texted me: "The Way I React to You is Unsettling", as a way of crafting an apology, after an incident. Bringing in to the conversation what a lot of women had experienced. I touch on subjects such as: misogyny, when perpetrators pose as victims, oppression, chronic illness and invisibilization of abuse in queer relationships. My work always has elements of poker-faced humor such as the last part of the letter. Making allusion to pop culture phenomenona where entitlement and policing are in the front center, closing the letter with the hashtag #harrassmentharrypatty. Introducing in to the conversation tensions of privilege and inequality, where the power of entitlement is increasingly leading to policing and false accusations to exclude Latino immigrants from shared spaces, by developing hostile environments, as we see it increasingly happening, not only in public, but also in private.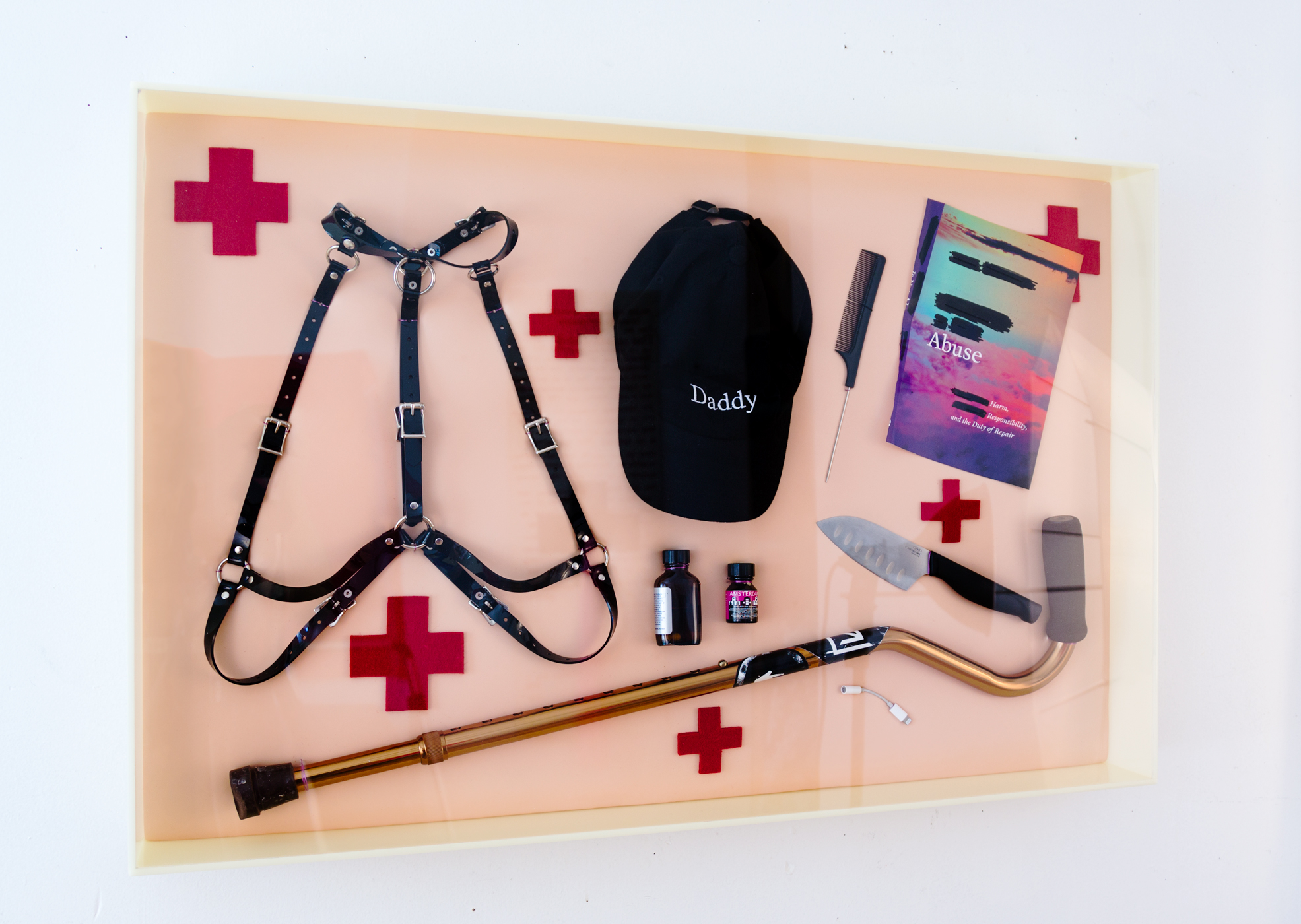 Title:
'Survivor Medicine Cabinet' of Unwated Objects left behind and Gifted
Body of Work: '
The Way I React To You Is Unsettling'
-
Diptych 1
of 2
Medium:
Latex, felt and thread on acrylic.
Dimensions:
34 x 22 Inches
Year:
2018
---
Title:
'Deconstructing femme invisibility, pain and trauma'
Body of Work: '
The Way I React To You Is Unsettling'
-
Diptych 2
of 2
Medium:
Letter with embroidered text on fabric, felt, thread and synthetic hair.
Dimensions:
60 x 22 Inches
Year:
2018
---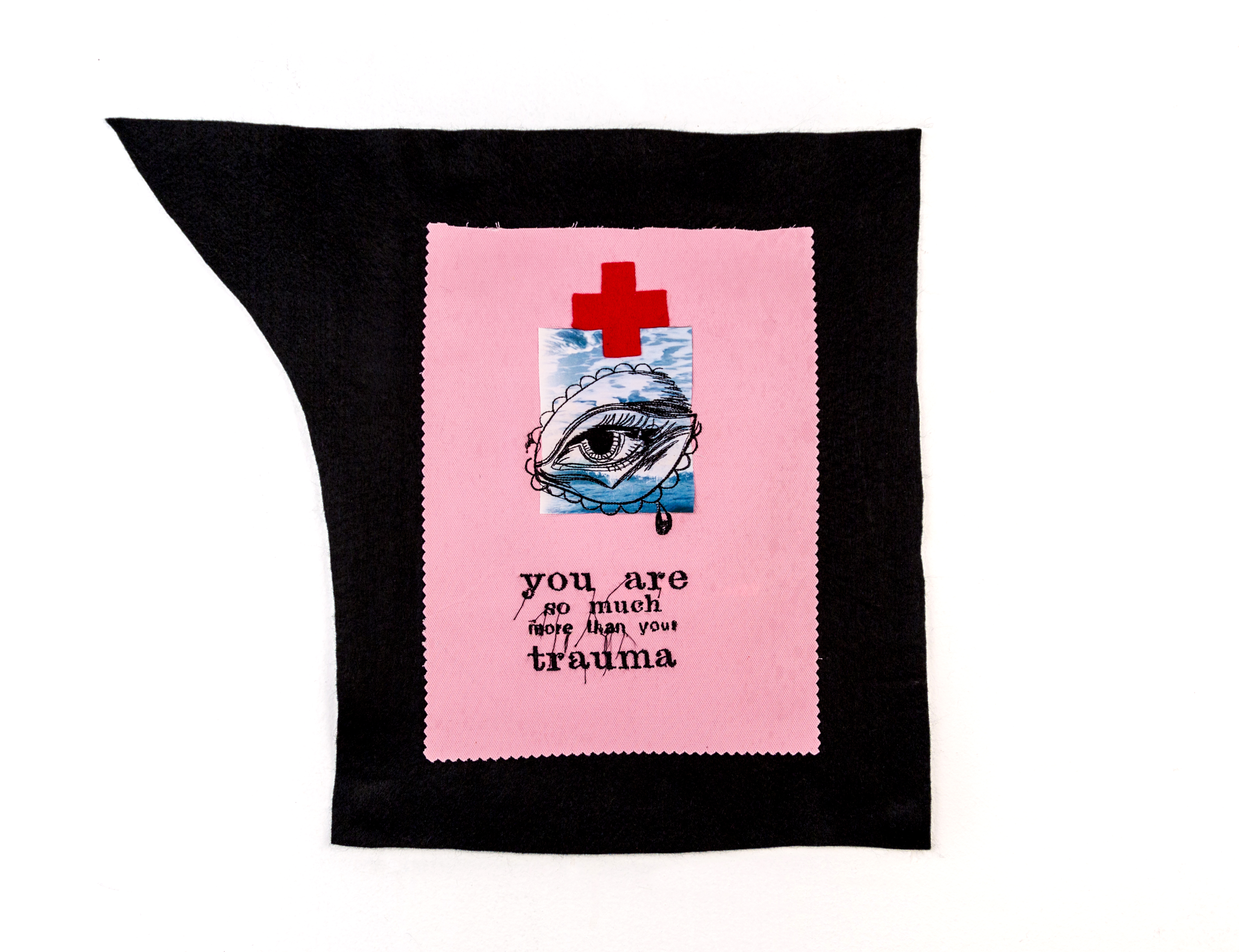 Title:
'You Are So Much More Than Your Trauma'
Body of Work: '
Confessional'
Medium:
Textile, felt and thread.
Dimensions:
18 x 16 Inches
Year:
2018